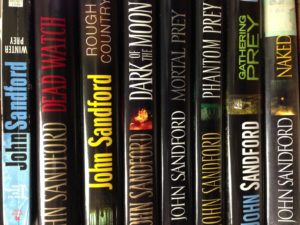 Do you like mystery novels? The library has just received a collection of eight John Sandford books! If this author or genre interest you, come on down and pick them up!
Anytime you would like to pass along your personal books or DVDs, please consider donating them to the library. If we already carry the title, we add them to our "book sale" area.
The funds received enable our programs to flourish!
Maybe it's time for you to come browse what we have before the big sale in July!