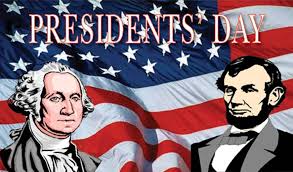 The Bemus Point Library will be closed for President's Day on Monday, February 19th.  Regular business hours will resume on Tuesday, February 20th.
Did you know the holiday is 'officially' still called "Washington's Birthday"?
For more historical information about President's Day, click here!
Want to learn more about past presidents? Come browse our collection of presidential biographies!